Peter LaCamera, M.D.
Chief, Division of Pulmonary, Critical Care, and Sleep Medicine
St. Elizabeth's Medical Center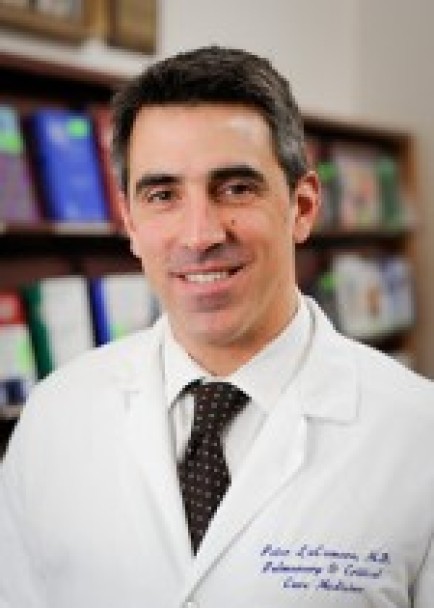 Dr. Peter LaCamera received his medical degree from the University of Massachusetts Medical School in Worcester. Before joining the Division of Pulmonary and Critical Care Medicine at St. Elizabeth's Medical Center, he was on the pulmonary staff at Beth Israel Deaconess Medical Center in Boston, and Co-Director of its Interstitial Lung Disease Center. Before that he trained in the Harvard Pulmonary and Critical Care Fellowship Program at Massachusetts General Hospital, Brigham and Women's Hospital and Beth Israel Deaconess Medical Center. Prior to his fellowship, he completed his Internal Medicine training at Boston University Medical Center.
Dr. LaCamera currently leads the ILD Center at St. Elizabeth's and his clinical interests are the interstitial lung diseases, pulmonary fibrosis, pulmonary hypertension, asthma, and emphysema. He serves as an Associate Director of The Boston-Providence Pulmonary Fibrosis Care Center.