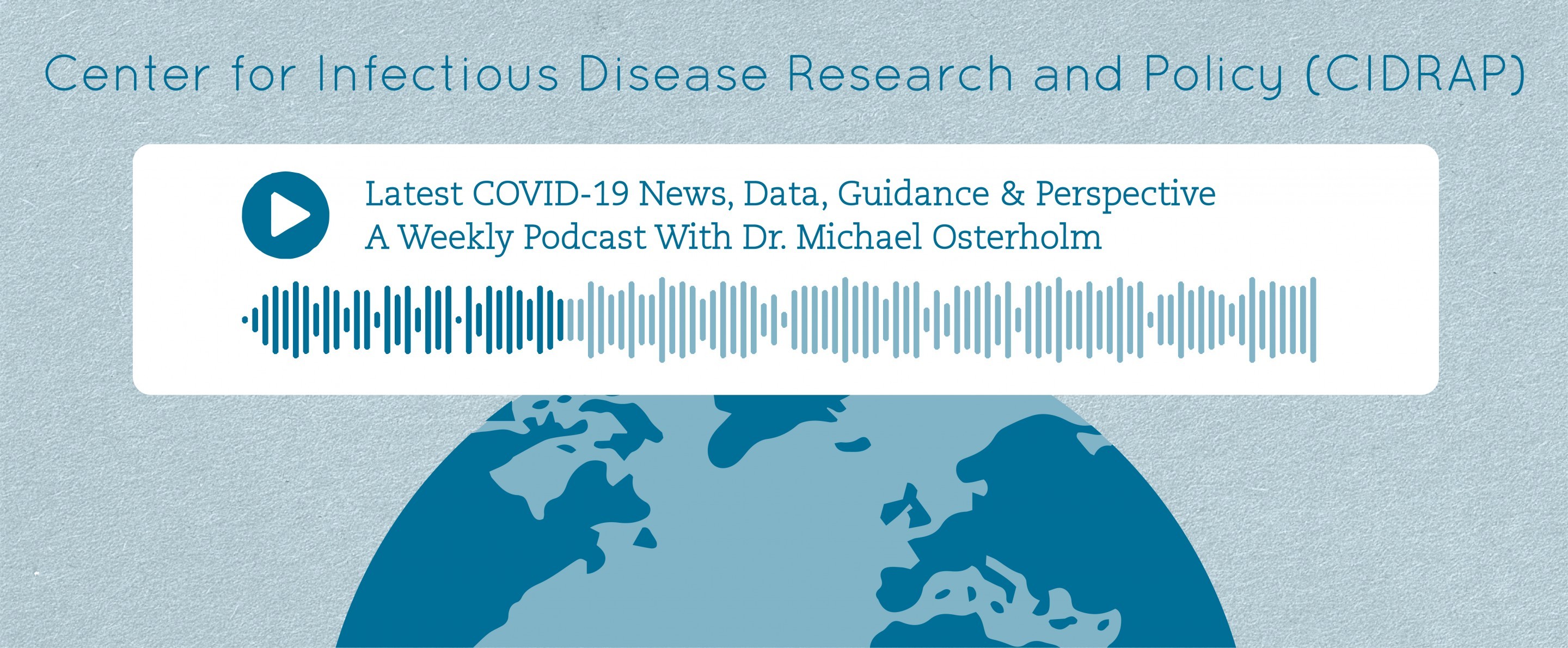 COVID-19
Coronaviruses are a large family of viruses which may cause illness in animals or humans. In humans, several coronaviruses are known to cause respiratory infections ranging from the common cold to more severe diseases. The most recently discovered coronavirus causes coronavirus disease COVID-19.
Sources of Information on COVID-19
For information and guidance on COVID-19, please visit the following websites:
COVID-19 Weekly Podcast
In a weekly podcast, Dr. Michael Osterholm discusses COVID-19 news, data, guidance and perspective. Dr. Osterholm is the director of the Center for Infectious Disease Research and Policy (CIDRAP) at the University of Minnesota. The CIDRAP COVID-19 Resource Center is another outstanding source of information and education on the COVID-19 pandemic.
Special Episode, October 15, 2020:
Osterholm Update Live


Episode 27, October 8, 2020:
COVID in the Capital


Episode 26, October 1, 2020:
Planes, Trains, or Automobiles?


Episode 25, September 25, 2020:
Ripple Effects


Episode 24, September 17, 2020:
Long-Haulers


Episode 23, September 10, 2020:
COVID-19 and Mental Health


Episode 22, September 3, 2020:
Pregnancy in a Pandemic


Episode 21, August 27, 2020:
Crazy Days


Episode 20, August 20, 2020:
Message Chaos