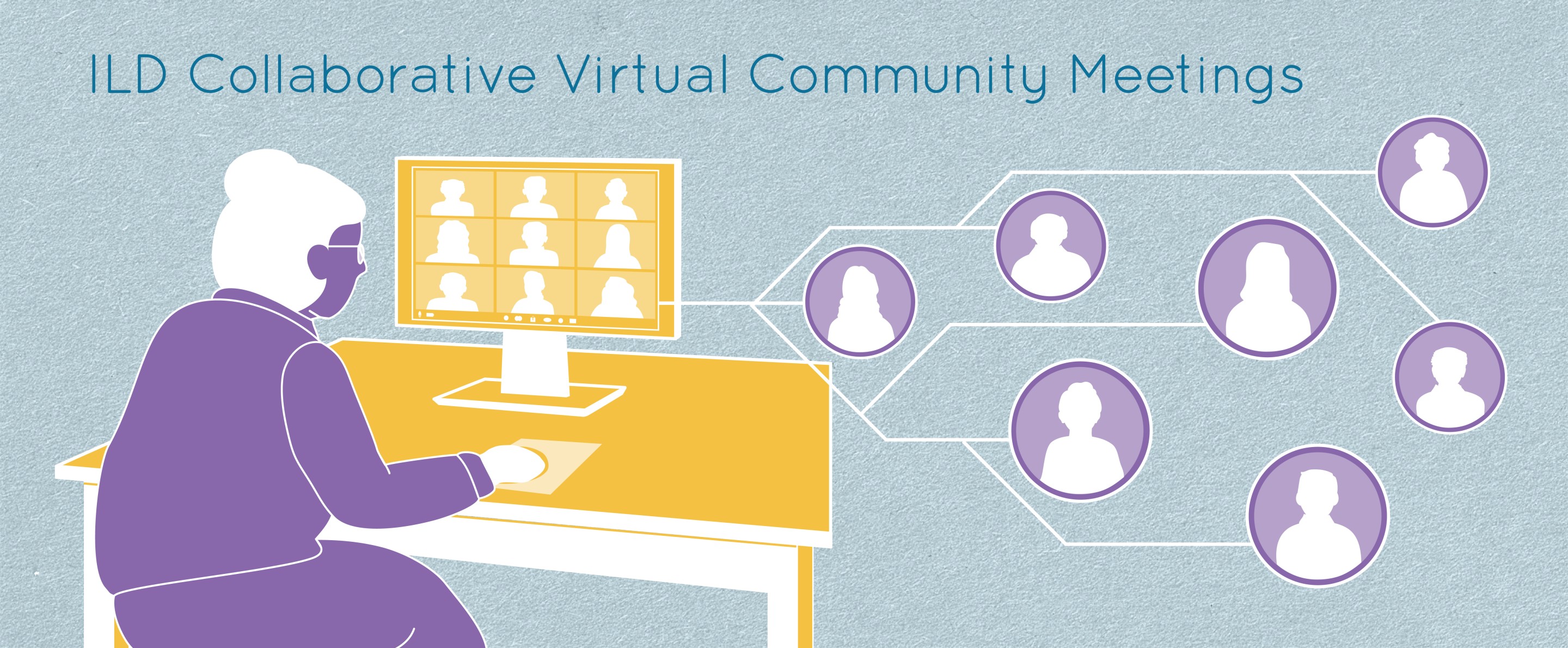 Virtual Community Meetings
Welcome to the ILD Collaborative Virtual Community Meetings page.
The weekly virtual meetings utilize the Zoom platform. We require a one-time registration in order for you to access any of our meetings. We review all registrations to ensure that access to the meetings is restricted to the ILD Community of patients, families and caregivers. Registered approved individuals will be assigned an account on the ILD Collaborative website. On the day of the meeting, please sign in with your username and password to join the Zoom meeting from the secure environment of our website.
A list of the previous meetings, and of the meetings' slide presentations when applicable, are available on our Events page. Recordings of select meetings are available to community participants on request.