Leo Ginns MD
Director, MGH Center for Advanced Lung Disease
Pulmonary and Critical Care Medicine
Massachusetts General Hospital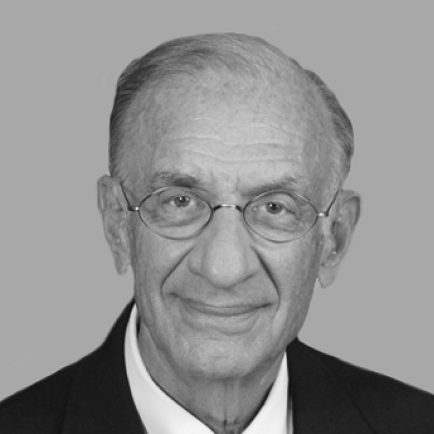 Dr. Ginns received his BA from the University of Massachusetts Amherst, and his MD from the University of Vermont College of Medicine. After his medical residency at Barnes Hospital, Washington University in St. Louis, Missouri, he trained in the Laboratory of Dr. Herman Eisen in tumor immunology of the Center for Cancer Research at the Massachusetts Institute of Technology. He joined Massachusetts General Hospital (MGH) and Harvard Medical School (HMS) as a Clinical and Research Fellow in 1977. Since then, he has been part of the staff of the Department of Medicine at MGH and is currently Associate Professor of Medicine at HMS.
Dr. Ginns has conducted basic research in immunology of lung disease as well as clinical research in lung transplantation and advanced lung disease, including pulmonary fibrosis. In 1990, he became Medical Director of the MGH Lung Transplantation Program, a position that he held for 25 years. Currently, Dr. Ginns is the Director of the MGH Center for Advanced Lung Disease which includes his role as Medical Director of the MGH Program in Pulmonary Rehabilitation.
Throughout his career, Dr. Ginns has made a substantial commitment to medical education through teaching programs of the MGH, through HMS Continuing Medical Education (CME) programs, and The HMS Academy Center for Teaching and Learning. He has also been invited as lecturer at numerous hospital and meeting forums, regionally, nationally, and internationally. He is author and coauthor of over 100 professional publications as well as co-editor of Transplantation, an authoritative and comprehensive textbook in the field of clinical transplantation.
Dr. Ginns has a long-standing interest in interstitial lung disease, both clinically and in research. He has been the Principal Investigator at MGH in numerous clinical trials of experimental treatments for pulmonary fibrosis.
Dr. Ginns is a member of the American Thoracic Society, the American Association of Cardiovascular, and Pulmonary Rehabilitation, and is a Fellow of the American College of Chest Physicians.